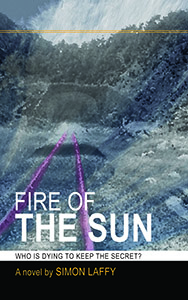 On sale 2nd May 2019
FIRE OF THE SUN is set in early 1939, where a cold chill grips the spy networks of Europe. There are terrible rumours, dark whispers of the discovery of a vast reservoir of ancient knowledge by the Axis Powers. What is certain is that people are being killed to maintain the silence.
An espionage battle ensues to try and prevent this discovery from being converted into weapons of war. But how can know-how be destroyed? And what about those who have already gained access to the knowledge?
---